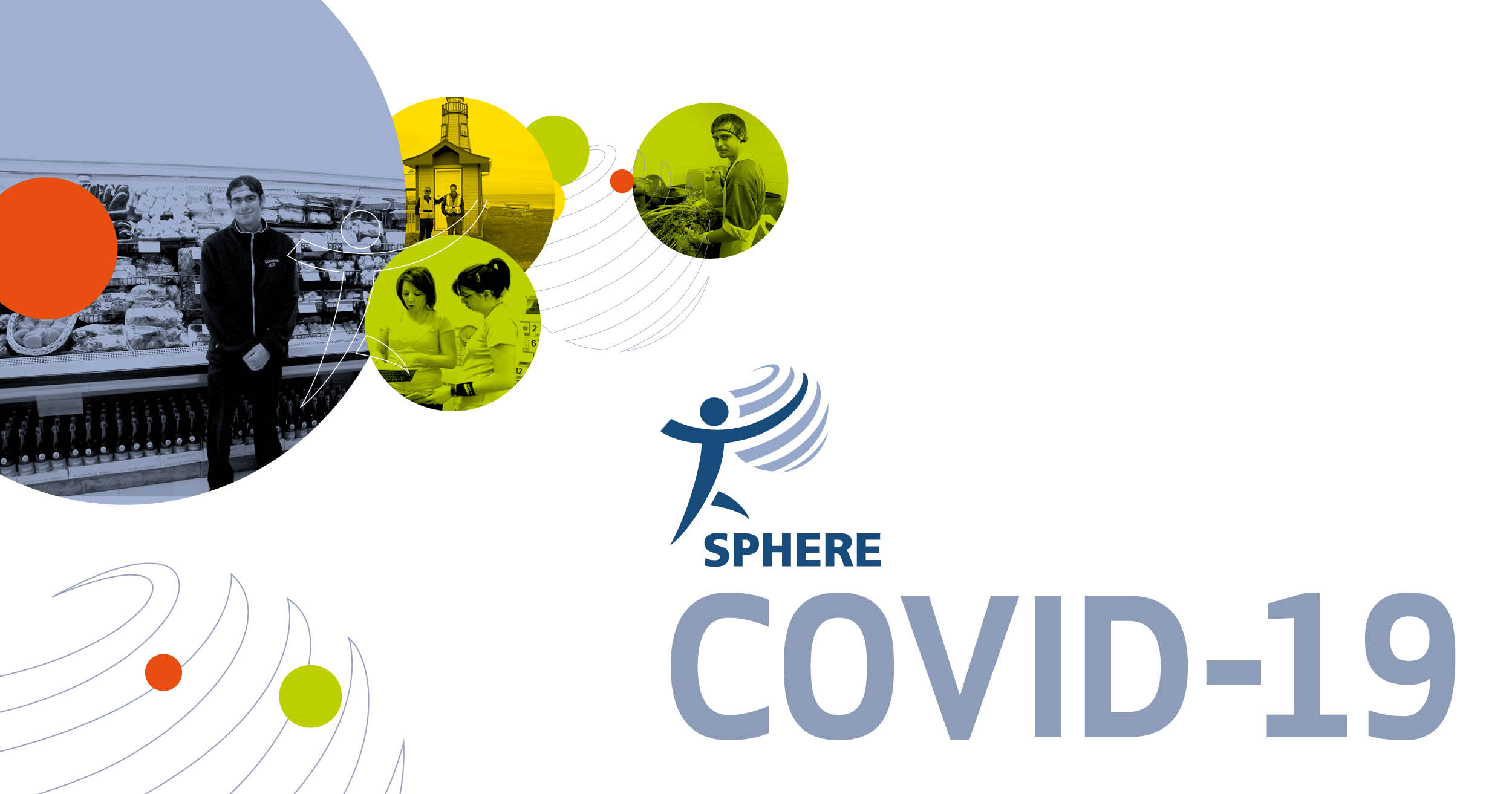 Dear Partners,
In the current context, SPHERE would like to reassure all its partners that its activities will continue. Our project agents are currently working remotely and are equipped to respond to your needs.
To ensure the appropriate tracking of requests and projects, contact us by email. If you prefer to use the telephone, we invite you to leave a message in our voice box. We will follow up regularly.
We ask our partners to forward us their documents electronically to reduce delays in processing documents. On the government's recommendation, we cannot, for the moment, be present at our office to receive faxes, letters or other physical documents.
As SPHERE's mission is to provide people in a handicap situation with the best tools to help them integrate into the workforce, you should also know that, depending on the situation (business reopening, protective measures to ensure the participant's health, etc.), it's possible that your project agent will re-evaluate with your collaboration, the context of certain projects and the action to take, if necessary.
Note that if the current situation affects any of the projects on which you are currently working with SPHERE, please contact your project agent for an update.
SPHERE would like to thank all its employees and partners for their creativity and proactive approach to maintaining services that enable people in a handicap situation to continue their journey toward sustainable and successful employment. Our collaboration is crucial and we are helping to relaunch the economy by supporting people in a handicap situation and employers.
To follow the situation, we invite you to visit our website which will be updated regularly: https://sphere-qc.ca/en/application-for-financial-assistance/
Thank you, dear partners, for your valuable cooperation.
Nancy Moreau
Executive Director
SPHERE