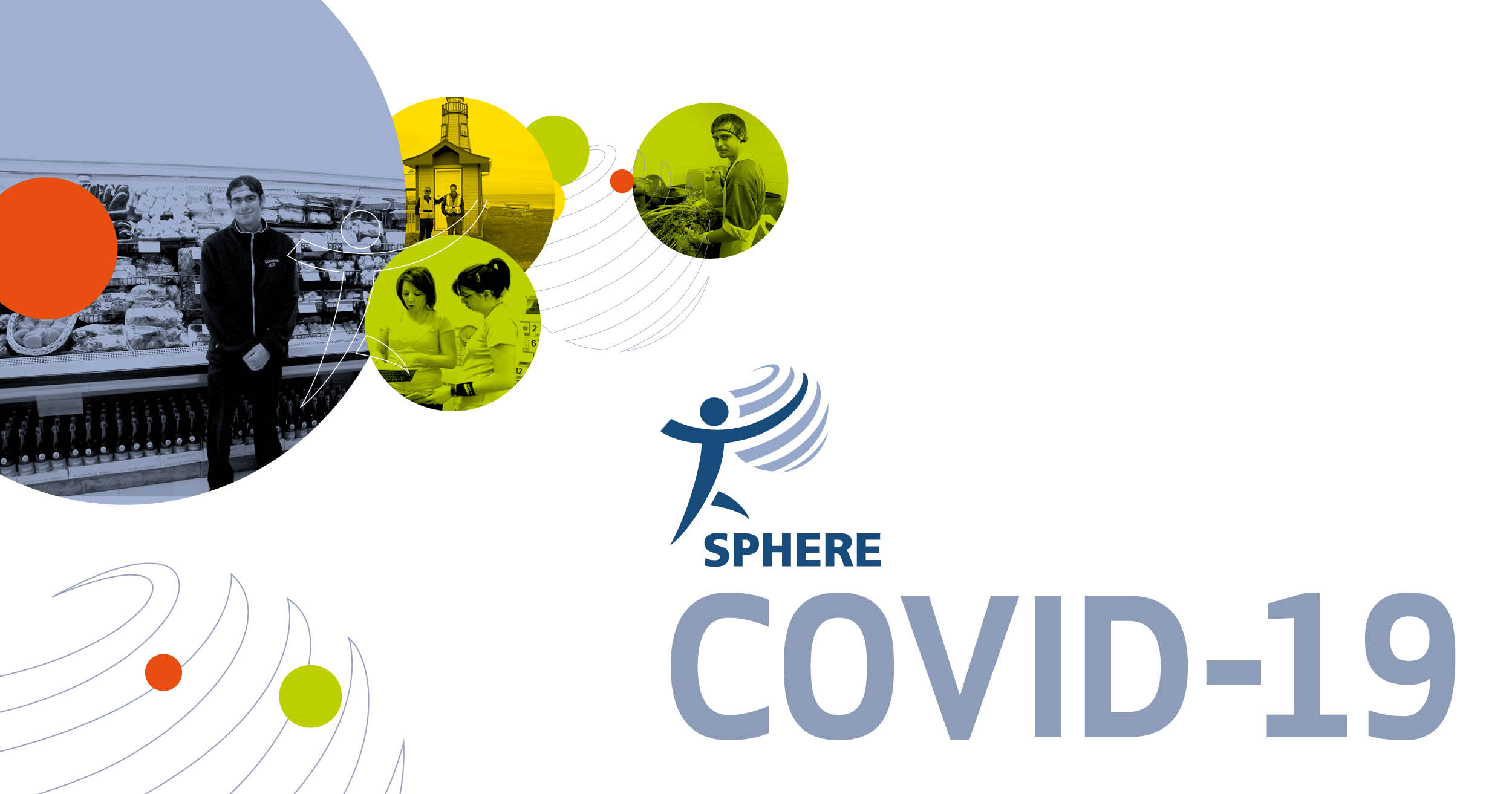 Dear partners,
In the current context of the COVID-19 pandemic, SPHERE wishes to reassure its partners regarding the maintenance of its activities. Our project officers remain available for you.
As all members our staff are currently teleworking:
It is best to contact us by email. If you still want to do it by phone, we invite you to leave a message in our voicemail, and regular follow-ups will be made.
In order not to create delays in the processing of files, we ask all our partners to send us all their documents electronically, because according to the recommendation of the government, we cannot ensure presence at our offices for the reception of faxes, letters or other physical documents.
The mission of SPHERE being to provide people with disabilities with the best tools to promote their integration into sustainable employment, please also note that depending on the situation (business closure, inability to offer the necessary support , ensure the health security of the participant, etc.), your project officer may contact you to assess the context of certain projects and the actions to be taken, if necessary.
Please note that if the current situation affects one or more projects in which you are currently collaborating with SPHERE, please contact your project officer to update them.
SPHERE would like to thank all of its employees and partners as well as recognize the creativity and proactivity they demonstrate in order to maintain the services allowing participants to continue their journey towards sustainable and successful employment integration, at a time when the workforce plays a crucial role in maintaining essential services and activities of businesses and organizations that remain open.
We will continue to keep you informed of the most recent developments in the current context. We also invite your members to visit our website which will be regularly updated as the situation evolves at the following address: https://sphere-qc.ca/en/application-for-financial-assistance/.
Please accept, dear partners, the assurance of our best wishes,
Nancy Moreau
General Manage
SPHERE